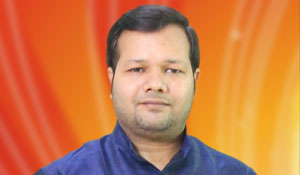 Title: Aacharya
Description: Having prowess in Vedic Astrology, Numerology, and palmistry, I believe in guiding people towards the path of enlightenment and peace. I simply don't predict, I research and check and then decide upon what would be better for this person. My faith lies in the nakshatras and the planets and what importance they bear in our lives!
Address: Ghaziabad, Uttar Pradesh, India
Mobile: Send SMS
Phone: N.A.
Email: N.A.
Alternate Email: N.A.

Primary Skill: Astrology,
Astrology Expertise: Marriage, Health, Gemstone, Remedial Astrology, Corporate Astrology, Job, Education, Mantra, Marriage Matching, Muhurta, Vastu, Palmistry, Numerology, Pandits For Puja, Astrology Training Centres, Spiritual Healing Services, Astrologers, Jyotish,

Website: N.A.
Profile URL: N.A.
Twitter URL: N.A.
Facebook URL: N.A.
LinkedIn URL: N.A.
GooglePlus URL: N.A.
Others SNS URL: N.A.

Tag: Marriage Matching, Muhurta, Vastu



Note: Astrologer above is not associated with AstroSage.com. AstroSage.com doesn't support or endorse the astrologer.